Apollo Fire Detectors Ltd are one of the world's leading manufacturers of fire detection solutions for commercial and industrial applications. Our products are designed to save lives and protect property from the risk of fire. 
Advanced Electronics Ltd was established in 1999 and since then has

enjoyed steady growth to become a leading UK manufacturer of analogue addressable fire and emergency lighting control panels, exporting products to more than 60 countries around the world.

EMS Radio Fire and Security Systems Ltd is part of the EMS Security group of companies, founded in 1967 by the group's current Chairman. We now have over 40 years experience in the development and UK manufacture of radio-based solutions for complex fire and security problems. During 2009 we manufactured our one millionth radio device.
Fire Detection Products from Hochiki, one of the Worlds' leading manufacturers of quality fire detectors and alarms for commercial and industrial applications, distinguished by its experience and expertise in this field since 1918.
Hochiki Europe at present builds in excess of 500,000 conventional and intelligent fire detection products per year. By employing the latest manufacturing techniques and rigorous quality control to ISO 9001 and Environmental Management to ISO14001, Hochiki Europe ensures every product installed will continue to enhance Hochiki's name for long-term reliable fire detection.
Established in 1981, C-TEC is a leading UK independent manufacturer of quality life safety electronic equipment with a portfolio of products that includes fire alarm control panels, voice alarm systems, disabled refuge systems, nursecall systems and audio-frequency induction loop systems. If you're looking for quality life safety equipment, You're Safe With C-TEC!
Panasonic are a leading supplier of consumer and business related electronics products. Its headquarters is located in Bracknell, Berkshire and this is supported by a national Logistics Centre in Northampton. The company currently employs more than 500 staff and has an annual turnover in excess of £700m.

Lenel Systems International, Inc. is the global leader in advanced security systems, developing software and hardware that effectively and efficiently protects buildings, people and assets. Ninety-two of the Fortune 100 companies utilize Lenel products. Open systems/architecture and easy integration were founding principles of Lenel, and remain at the forefront of Lenel's evolution and innovation in a security world increasingly turning to cloud-based solutions and mobile monitoring. With over 20,000 systems in 93 countries, Lenel maintains leadership in flexible, scalable, integrated security solutions.
KAC Alarm Co. is owned by Honeywell and is the world's leading manufacturer of manual break glass and resettable call points and associated products for use in conventional and addressable fire detection systems, security systems and process control applications.
Videcon PLC is a leading UK based distributor of CCTV products and services. Trading successfully since 1995 Videcon expertise encompasses all aspects of CCTV distribution from products to training and after-care service. Videcon PLC. is the home of the prestigious Concept Pro brand which boasts many key features of market leading products with lengthy warranties on all products.
Videcon operates from a modern 31,000 sq.ft Head Office in West Yorkshire, which boasts a fully equipped demonstration and technical training facility that is open to customers on a diary basis.
Together with our customers we provide CCTV solutions across the whole spectrum of British Industry.

The Aperio™ Gateway System (AGS) will redefine the traditional concepts and expectations set by the vast majority of one-size-fits-all access control systems.
Using the advanced features of the AGS V9.x software and the hybrid Aperio™ Gateway Controller, you can unleash the combined benefits offered by a fully featured traditional hard wired card reader and lock control solution, as well as the flexibility and agility of secure wireless battery-powered Aperio™ locksets and e-cylinders.

 Also see the full range of PLAN Access Control equipment at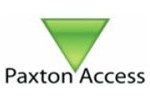 Paxton Access is a leading manufacturer of electronic access control systems.
Established in 1985, we are based in East Sussex in the UK. Our Group Chairman Tony Ratcliffe is the owner, Adam Stroud is our Group Chief Executive, and Paul Rawlinson is our Managing Director. From its inception Paxton Access has aimed for engineering excellence. This means designing and manufacturing intelligent and innovative products that are fit for their purpose.
We have become a market leader through our constant efforts to exceed the expectations of installers and system users.
At Honeywell, we're in the "peace-of-mind" business. We invest more than $70 million annually in research and development to create technology that allows people to go about their daily lives without having to worry about the safety and security of their homes and businesses. But our security technology also does much more than just keep people safe and secure… it makes buildings and homes more energy efficient, and people's lives and businesses more comfortable and productive.
http://www.security.honeywell.com/index.html
FAAC is the world's leading designer, manufacturer and supplier of access automation
systems.
Established in 1965, FAAC boasts over 40 years' experience and has thousands of systems installed that include driveway gates, automatic doors, and electric gates for both commercial and residential sites.
Between 1990 and 2007, the innovative nature of FAAC resulted in the filing of 42 international patents of its own design solutions. During the last 10 years FAAC has benefited from the knowledge developed internally in order to grow, becoming a much sought after brand and leading the way with the extensive product range.
 Vimpex are acknowledged experts in voice sounder and audible/visual evacuation technology.
The Fire-Cryer® Voice Sounder is testimony to Vimpex's enthusiasm for innovation and a fresh approach to evacuation.
From its highly efficient distribution warehouse, Vimpex can supply this complete range of voice sounders, audible and visual alarms and accessories. All bells and sounders can be brand labelled, if required.
Loyalty to third party approval and testing has meant massive investment both by Vimpex and its suppliers to gain LPCB approval on a growing mix of products including the Banshee Excel sounders, Fire Alarm Bells and ReSet Call Point.
Xtralis is the leading global provider of powerful solutions for the early detection of fire, gas and security threats. The sooner your organisation is alerted to a safety hazard or security breach, the more time you have to respond intelligently.That's why the world's top governments and businesses rely on Xtralis for technically superior life safety and security products to protect their people, critical infrastructure and high-value or irreplaceable assets.
Xtralis has been a pioneer in life safety and security for more than 25 years. We are the world's largest manufacturer of very early warning aspirating smoke detection (ASD) systems, including VESDA, the world's No. 1 ASD brand, and developed the industry's first video motion detection technologies.
With more than 110 separate innovations in our technology portfolio, Xtralis leads the market in very early warning fire detection and integrated security solutions, including perimeter, multi-site and enterprise security and traffic detection.
Over the past 2 decades Pyronix has grown from being a single detector manufacturer to one of the world's leading providers of quality security equipment. Our product portfolio is extensive and continually evolving to provide the security industry with innovative new products utilising the latest developments and state-of-the-art manufacturing processes in our 2 manufacturing sites in England.
Pyronix is a globally recognised manufacturer of Security Equipment. In recent years we have been introducing innovative products like the Deltabell PLUS, a fully backlit external sounder which maximises security as it can be seen night and day. The V2 GSM/V2 TEL speech diallers which allow the opportunity for customers to control and monitor their own property and the Enforcer fully two way wireless security system.
Since its formation in 1994, SigNET has firmly established itself at the forefront of the life safety audio communication industry.
Our portfolio of market-leading audio products includes the UK's widest range of audio-frequency induction loop equipment (AFILS), multiple award-winning voice alarm/public address systems and one of Europe's most respected disabled refuge/emergency voice communication systems.
All of our equipment is designed to meet the needs of our customers and the requirements of all appropriate British and European standards